The City of Lost Souls by Cassandra Jean
After reading The City of Lost Souls you really can't deny all the clever planning of plot twist and character connection that's in this novel. By the end of the novel if your mouth isn't open wide in shock of plot reveals, or heartbreak then we aren't reading the same novel.
One of the items that I really loved about Cassandra Clares writing is how she connects the prequel series with the current series that I am reading The Mortal Instrument together. In this novel there are a lot of connecting moments between the Herondale men,Jace Herondale to William Herondale.

– Will hates ducks
– Jace hates ducks
Why do these guys hates ducks?
What did ducks ever do to them?



– Will has a copy of A Tale of Two Cities
– Jace has a copy of A Tale of Two Cities
Can anyone read this novel without thinking about high school?

– Will loves himself
– Jace loves himself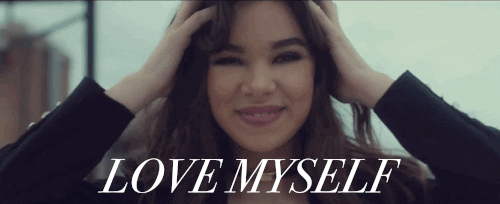 – Will has hair that curls
– Jace has hair that curls

That's right, boys with curls to equal my own curly hair attitude!
My Review
I really love The City of Lost Souls, The character development is epic.   As much as I love Jace Lightwood I realize believe he is a Nephilim work place hazard.  If Jace is the greatest Shadowhunter ever then we really need to redefine greatest or redefine workplace hazard. He seems always get in trouble quite easily. For example Jace had continously been manipulated by Valentine to believe Clary was his sister, then again by  greater demon Lilith, then once again possessed  by Sebastian. I'm not going to even mention that he though he  Valentine was his son, meanwhile his real father lied dead for years. Take about Daddy issues?
You can managed my surprise when Jace went missing only to be seen with . . .  Sebastian Jonathan Morgenstern. The Sebastian, whom killed innocent manga loving Max. The mere mention of Sebastian and Jace acting like BFFs just signaled that something was wrong with Jace again. Of course this was the case because Sebastian was controlling Jace.
When one feels pain the other bleeds.


This become extremely awkward when Jace and Clary get extremely sexually physical leaving Sebastian with identical 8 fingernail scratch marks on his back. I wish I could say that is the straightest connection between Sebastian and Clary but it gets worse, more about this in a few minutes.
Let's talk about the love.
Jace and Clary seem to be the Mortal Instrument duplicate characters of Romeo & Juliet. Both have a love that is so furiously strong that it sends all those surrounding them in to frenzy of blood or violences. We know Jace went missing after he was left with Sebastian at the roof top of The City of Fallen Angels.  I really don't understand why the Council would ever stop looking for Jace been it seems that all their demonic problems surround Jace Herondale-Lightwood, and the Morgenstern siblings.
I can't tell you how happy I am that Maia and Jordan are able to get over their little misunderstanding. I really need this series to have a couple that does not have so many issues. I wanted that couple, Alec & Magnus but they are having some series identity issues sense Alec is seeing advices from a past lover. I understand that Alec has never been in a serious relationship but never ask for help from an ex. Their an ex for a reason chicka.  I really wanted to shake Alec through the pages of the book just to tell him to love Magnus for this moment and all the moments that they have together regardless of his impending mortality. Since my favorite couple are having issues I really need Maia and Jordan together, and they are FINALLY!
Usually  I wold be ranting about how no person should continue a dangerous domestic violences relationship . . . Jordan & Maia's relationship is different. They have the excuse of being newly made  Werewolves to take most of the blame. I already know that as much as I love this couple I feel that Cassandra Clare is not going to let my happiness live forever. I feel it in the forces.
The relationship between Simon and Clary isn't the romantic love but love none the less. I real love the entire plot of Sebastian's master plan relied on Simon and Clary wearing these magic faery rings. I feel that Simon is the best friend you can call 2 AM in the morning to help you hide a body with no hesitation or question asked.  It's because of Simons love for Clary that I real need Simon and Izzy to be in a strong loving relationship. Even though Clary and Simon aren't a couple, Simon really needs to be with someone who understands him as he is now and not what he use to be. Simon is a Vampire. Izzy is a heartless flirt that needs to fall in love, they totally need to make it official.
Now lets talk about Sebastian. If Jace Herondale-Lightwood has Daddy-issues than Sebastian has Mommy-issues! O.M.G. Jocelyn was about to kill her only son without any hesitation. How bad of a mother are you that your son would rather call forth a greater demon to find loving affection versus going to counseling to repair a parental relationship.
I'm not even sure what to say about Sebastian incest-romances, how George. R.R.Martin.  I think Sebastian is criminally insane demonic blood, mommy-issues, and lack of common sense included.  I truly wanted Sebastian to be the victim of Valentine's planning but I honestly feel that Sebastian is more of a villain that Valentine ever could be.
This novel is epic!
I really truly enjoyed reading this novel. I hope you enjoyed my review
Happy Reading
~Lia