A Crown of Wishes by Roshani Chokshi
Wednesday, February 22nd 2017
 I Read Another Roshani Chokshi ARC!
Before I begin I would like to say thank you so very much to DJ DeSmyter at St. Martin Press, and the magical powers of NetGalley  for sending me a copy of this book!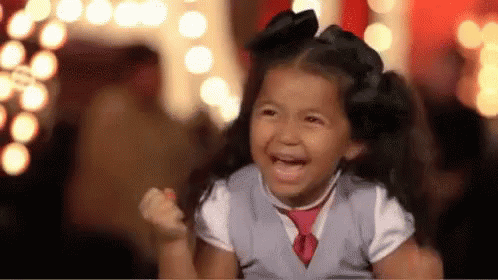 This is the first time I have been able to be a part of an authors journey, from her debuting book The Star-Touched Queen to the sequel, A Crow of Wishes, I just loving seeing how much Roshani Chokshi has grown, not only as a publish author, but also as a wonderful storyteller. Each word in A Crow of Wishes is absolutely breath taking. I'm starting to thing that perhaps Roshani has enchanted her words,
because it's truly hard for you not to instantly fall in love with the character she has created. Many times while reading this book I had to put the book down because my heart could not take it! There were moments where I had to calm myself and trust that Chokshi wouldn't let me nor my heart down. In the end I was never disappointed in this magical journey. If anything I was really said when the characters finally got their uniquely deserved happy ending because it meant that I had to leave. Putting this book down was truly heartbreaking for me because I'm such a fangirl for the world, or rather the magical realm that Chokshi has created!
I do believe in time Roshani Chokshi is going to be one of the best fantasy story teller of our time. Every word, every line, ever moment in the magical realm she created for us felt like I was under an enchantment. It's probably one of the only enchantments you'll ever hear a mortal wanting never to be broken. The way Chokshi rights is filled with not only character diversity, as she takes on the mythology and folklore of India, to cast this new world of human, magic and monsters. But she covers the raw emotions, experiences, hopes, and desires of the characters in such a smooth writing style that reading A Crow of Wish has the same texture of pleasure as eating honey.
Let's talk about the story, The Fox Prince. Honestly, just by the name " The Fox Prince" I can tell you are already pre-swooning, and you should be! He's witty, with a charming slyness that only one with a fox personality can have. Let's not forget the fact that he is layered with such charm that he might be sitting right next to Sarah J. Maas's Rhsyand and Roland in you're fangirl hearts. Yes, I'm serious! Chokshi Fox Prince is that swoon worthy! I would never lie to another fangirl! I'm sending out a warning! Brace yourself this character deserves all you're love!
 I know it's hard to believe but this book is The Star-Touched Queen plus a lot more adventure, enchantment, and of course magic. If you fell in love with Maya's strength and bravery, wait until you meet the mature version of Gauri that Chokshi has presented to us. With blood on her helps and fangs in her heart, she wears the armor of silk and cosmetics as a confident  woman should. She has the skills of any male warrior that would have survived in her father's army. She's nothing if not extremely fierce and the exactly the type of person who is an equal match to the Fox Prince. As the hand of fate wraps it's fingers around both the Fox Prince and the Princess of Bharata fight side by side to with a wish in this magical tournament that reveals all their secretes.
 A Crown of Wishes by Roshani Chokshi is a better and richer read than it's predecessor, The Star Touched Queen. If you haven't had the pleasure of reading Chokshi's debuting novel, then I really wish I could be you right now. Once you read this magical retelling of India's romantic story of Savitri and Satyavan romantic retelling. As amazing as the first book, The Star-Touched Queen novel is, it's magical realm sequel of A Crown of Wishes by Roshani Chokshi which will be available for all you're pleasurable reading March 28th 2017. I preordered it January 17th 2017, and I'm more excited to have it in my official hands now that I have read the ARC. If you haven't had the time to read the first novel, The Star Touched Queen while waiting for the A Crown of Wishes to be released.
I truly hope you have take the time read this amazing book.
Your's truly hope you enjoy this review.
Love ya! Lia!