Books I Need In Spring!
* Inhale Deeply*
Do you feel that? Do you smell that sweet pollen in the air?
That's right, it's allergy season which means  . . .
Spring is here!
Spring is almost here which means there are more books that I desperately need in my life. More importantly I ned these new books to be added to my bookshelf!
If I need to explain why I need a Jennifer L Armentrout novel in my life then we are starting off on a bad foot. I L.O.V.E. Jennifer L. Armentrout! I find that her novels make me not only laugh but think critical about the perspective in which the hero at the beginning of the story might actually be the crusted villain!

For some people, silence is a weapon. For Mallory "Mouse" Dodge, it's a shield. Growing up, she learned that the best way to survive was to say nothing. And even though it's been four years since her nightmare ended, she's beginning to worry that the fear that holds her back will last a lifetime.

Now, after years of homeschooling with loving adoptive parents, Mallory must face a new milestone—spending her senior year at public high school. But of all the terrifying and exhilarating scenarios she's imagined, there's one she never dreamed of—that she'd run into Rider Stark, the friend and protector she hasn't seen since childhood, on her very first day.

It doesn't take long for Mallory to realize that the connection she shared with Rider never really faded. Yet the deeper their bond grows, the more it becomes apparent that she's not the only one grappling with the lingering scars from the past. And as she watches Rider's life spiral out of control, Mallory faces a choice between staying silent and speaking out—for the people she loves, the life she wants, and the truths that need to be heard.


Hardcover, 480 pages

Expected publication:

May 17th 2016

by Harlequin Teen

ISBN

0373212054 

(ISBN13: 9780373212057)- Goodreads
It's finally HAPPENING! O.M.G. You guys don't even know what I am feeling right now! I am feeling everything! Oh I love The Wrath and The Dawn so much that I can't even express myself properly. I have read The Wrath and The Dawn so many times hoping that I could just foreshadow what's going to happen to  Khalid and Shahrzads newly found relationship. I mean how can you end the first book with such a huge cliff hanger. I can't even breath right now. I've waited so long for this book I think my body is holding on only for April 26.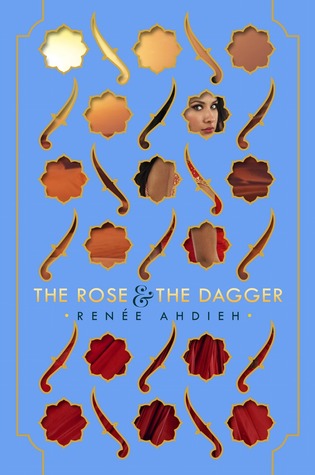 I am surrounded on all sides by a desert. A guest, in a prison of sand and sun. My family is here. And I do not know whom I can trust.

In a land on the brink of war, Shahrzad has been torn from the love of her husband Khalid, the Caliph of Khorasan. She once believed him a monster, but his secrets revealed a man tormented by guilt and a powerful curse—one that might keep them apart forever. Reunited with her family, who have taken refuge with enemies of Khalid, and Tariq, her childhood sweetheart, she should be happy. But Tariq now commands forces set on destroying Khalid's empire. Shahrzad is almost a prisoner caught between loyalties to people she loves. But she refuses to be a pawn and devises a plan.

While her father, Jahandar, continues to play with magical forces he doesn't yet understand, Shahrzad tries to uncover powers that may lie dormant within her. With the help of a tattered old carpet and a tempestuous but sage young man, Shahrzad will attempt to break the curse and reunite with her one true love.
From the Hardcover edition.
Hardcover, 432 pages

Expected publication: April 26th 2016 by G.P. Putnam's Sons Books for Young Readers
Did I preorder this book before I knew what it was about? Hmmm Yea it's Uncle Rick of course I preorder. I'm really excited that I did preorder it because not only is it a Rick Riordan novel but it's a novel about Apollo! Oh I love Percy Jackson and I love Rick Riordan's comical dialogue. How can you not simple preorder this novel immediately? I wonder what Apollo will get himself into. Oh I really hope he's over his horrible Haiku poetry phase!
How do you punish an immortal?
By making him human.

After angering his father Zeus, the god Apollo is cast down from Olympus. Weak and disorientated, he lands in New York City as a regular teenage boy. Now, without his godly powers, the four-thousand-year-old deity must learn to survive in the modern world until he can somehow find a way to regain Zeus's favour.

But Apollo has many enemies – gods, monsters and mortals who would love to see the former Olympian permanently destroyed. Apollo needs help, and he can think of only one place to go . . . an enclave of modern demigods known as Camp Half-Blood.
Hardcover, 384 pages

Expected publication:

May 3rd 2016 by Disney-Hyperion-Goodreads
This novel needs no explanation, once you start reading The Raven Boys by Maggie Stiefvater you're automatically inthralled by the mysterious world that Gansey, Blue, Adam, Ronan, and even transparently shy Noah. I love Noah but not as much as I love the entire Raven Boy crew. I hope all my Twitter boycotting leads Gansey to survive his love for Blue.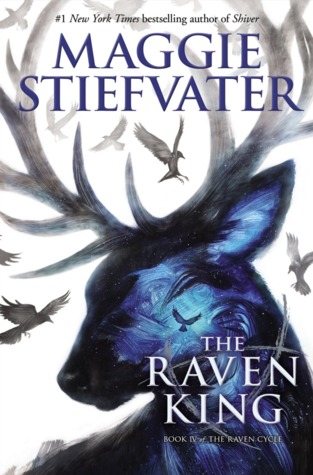 The fourth and final installment in the spellbinding series from the irrepressible, #1 New York Times bestselling author Maggie Stiefvater.

All her life, Blue has been warned that she will cause her true love's death. She doesn't believe in true love and never thought this would be a problem, but as her life becomes caught up in the strange and sinister world of the Raven Boys, she's not so sure anymore.

In a starred review for Blue Lily, Lily Blue, Kirkus Reviews declared: "Expect this truly one-of-a-kind series to come to a thundering close."
Hardcover, 400 pages

Expected publication:

April 26th 2016

by Scholastic Press-

Goodreads
If you seen my bookcase you already know I own all of Sarah J. Maas novels not to mention a few of bookish jewelry inspired by her novels. I can honestly say that A Court of Thorns and Roses was not my favorite novel however it does hold a character that I can't seem to leave. The last few chapters of A Court of Thrones and Roses had my mind wondering if not plotting about multiple what if's about Freye and Rhysand. I want to know all I can about Rhysand. Heck I want to know everything about him thus why I already preorder this novel!
Feyre survived Amarantha's clutches to return to the Spring Court–but at a steep cost. Though she now has the powers of the High Fae, her heart remains human, and it can't forget the terrible deeds she performed to save Tamlin's people.

Nor has Feyre forgotten her bargain with Rhysand, High Lord of the feared Night Court. As Feyre navigates its dark web of politics, passion, and dazzling power, a greater evil looms–and she might be key to stopping it. But only if she can harness her harrowing gifts, heal her fractured soul, and decide how she wishes to shape her future–and the future of a world cleaved in two.

With more than a million copies sold of her beloved Throne of Glass series, Sarah J. Maas's masterful storytelling brings this second book in her seductive and action-packed series to new heights.
Kindle Edition, 640 pages

Expected publication:

May 3rd 2016

by Bloomsbury USA Children-

Goodreads
I read this novel as an ARC, but that doesn't mean I'm still not excited to own it officially! I had such a great time reading it, that even though I know what is going to happen I still feel the excitement of reading it for the first time! What novel am I talking about? Well this one of course!
Cursed with a horoscope that promises a marriage of Death and Destruction, sixteen-year-old Maya has only earned the scorn and fear of her father's kingdom. Content to follow more scholarly pursuits, her world is upheaved when her father, the Raja, arranges a wedding of political convenience to quell outside rebellions. But when her wedding takes a fatal turn, Maya becomes the queen of Akaran and wife of Amar. Yet neither roles are what she expected. As Akaran's queen, she finds her voice and power. As Amar's wife, she finds friendship and warmth.

But Akaran has its own secrets – thousands of locked doors, gardens of glass, and a tree that bears memories instead of fruit. Beneath Akaran's magic, Maya begins to suspect her life is in danger. When she ignores Amar's plea for patience, her discoveries put more than new love at risk – it threatens the balance of all realms, human and Otherworldly.

Now, Maya must confront a secret that spans reincarnated lives and fight her way through the dangerous underbelly of the Otherworld if she wants to protect the people she loves.

Inspired by Indian mythology.
Hardcover, 352 pages

Expected publication:

April 26th 2016

by St. Martin's Griffin-

Goodreads
I hope you enjoyed my bookish fangirl session! I hope you're all have a Marvelous Monday
Happy Reading!
~Lia