Ghost of a Chance by Kelly Apple Book Review
Friday, January 22nd 2016
Take a Chance with a Sexy Ghost?
Warning this is an adult paranormal romance short story. That being said, this review is about Chance, a ghost who had a horrible series of consciousness leading him to his untimely death, and one aroused ghost. You have been warned.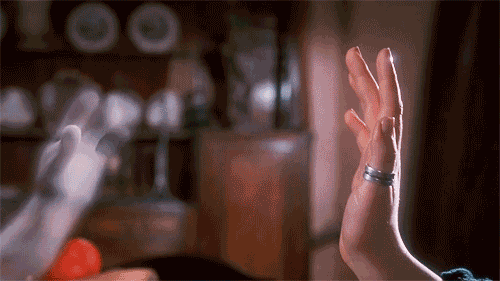 How horrible does your life have need to be, that just thinking about what happen to you distracts you from noticing that you're walking in front of a bus? Well that's the type of life that Chances, our horny ghostly friend lived, or should I say use to live?
The tale of Chance is actually a series of short stories written by Kelly Apple, it's because of this I'm reviewing it as a short story instead of my normal book review. Even though this book is only 23 pages long I really wish it was longer! But not for the reasons you're thinking.
If you're looking for a book that has some kinky paranormal sexual scenes then this is the book for you. For me I wish it had a little more to romance, drama, and character development, even if it's a short story. I feel that if the focus was more about Chances having a horrible girlfriend that made him feel less adequate as a living man versus how horny he was I would be a tad bit more pleased.  I can relate to someone not feeling awesome or prefect in their relationship, trying their best, and still having their significant-other leave them anyway.
I'm still happy for ghostly Chance. Apparently, when you died in Chance's world you get a full body makeover! A sexy, well defined ghostly body that's icy cold and large stamina to boot. Maybe being hit by a bus isn't that bad. That's what Alison believes since she's the first sexual interactions has ever had.
This really isn't a paranormal romance but a paranormal sex scene that as great potential if length in being a great paranormal romance novel if it wasn't 23 pages long. Thus my rating of 3 out of 5 stars. It's still work the read if you're interesting in discovering the great twist of fate Chances has with Alison. I will say the kink factor of this short story did leave me surprised.
I'll never look at powdered sugar the same away again.
What am I talking about?
Read the book to find out.
What are you waiting for, go!
Happy Reading
~Lia