The City of Ashes by Cassandra Clare Review
Thursday, February 11th 2016

What can I say about Cassandra Clare's The City of Ashes, it's simply amazing.
I can see why Holly Black would praise this book considering the fact that I believe she's not actually human but a changeling sent to our real to help bridge Fae and Human relationship. There are so many features within this novel that I loved.
A. The Faery Court
Oh I Faes. I love faeries. Let it be known that I love faeries! I can see how Holly Black would love this book because she is great when it comes to writing about faeries. Cassandra Clare did an amazing job keeping the folklore, characteristics of the faery court try to myth and legends. I love how they entered the faery court from a body of water on a full moon, classic! I love how those who truly research faeries know that the faery realm is a mixture of beauty and hidden disgust all at the same time! I imagine the Faery queen to look like Ellen from the game Folklore.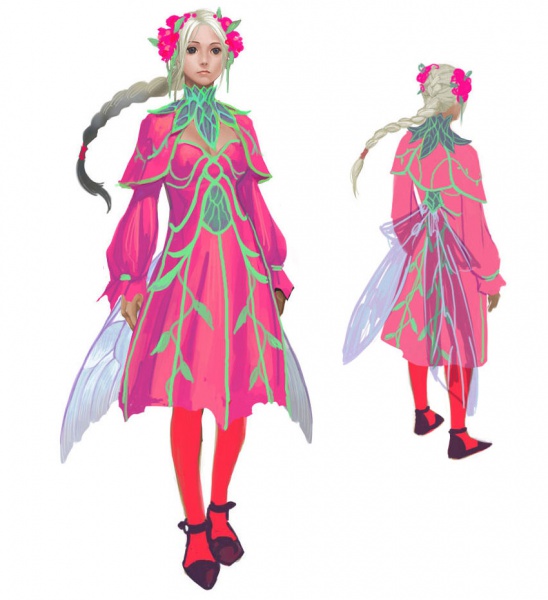 B.   Can we please take a moment to realize how awesome Luke
is for loving someone who doesn't openly love him back? OH Luke Luke Luke my dear beloved werewolf Luke! I want Clary's mom to love him when she's finally awoken from this terrible coma. It really warms my heart that Luke always told Clary that he wasn't her dad to only have Clary claim that he is. I know that must have been a great loving surprise for Luke. But seriously he needs to have one week of non stress related pack duties/Valentine wrath because I'm not sure he can keep up with this drama. I'm starting to believe Luke is more coffee roaming his blood than werewolf venom or Shadowhunter blood. And yes I see Luke as a PS3 Folklore character as well.
View Spoiler »C.  Shadowhunters vs Valentines Dark Army



Think of an epic battle between good and evil? Did you imagine a boat?
I didn't. I honestly didn't see nor did I ever thought an epic battle between good, evil, and the in between would be held on a boat. Even thought the battle ground was different it really didn't stop the epic battle from being awesome!


« Hide Spoiler
I gave this book 

Cassandra Clare has a wonderful way of capturing the emotions of the character through out situations that are hard to relate to. I have never been turned into a vampire but I can relate to the feeling of being under the weather. Her writing style when it comes to emotions is like a spider weaving a web. You're not sure where the different  points of the web are but when it's all webbed together you find yourself in the center, completely trapped  within it's enchanted grasped.
View Spoiler »

The love between Jace and Clary is completely not proper for siblings, which makes it even more shocking great to read. They fell in love with one another before they even knew they were siblings and I for one want to see the DNA test. I really don't understand why they just can't get a DNA test to see if they are truly related. It's not like Clary's mom is going to jump out of her coma to only pass out when she spots the sight of a needle. Let's get the Muary test done and see if Valentine is the father of Shadowhunter Jace! I think not. But that might only be hopefully romantic wistfulness!

The forbidden sibling love does remind me of another heartbreaking classic novel. Hmmmm what could it be. AH yes, now I remember. Does anyone else get the feeling like their reading a modern version of Wuthering Heights by Emily Brontë when they read about Jace and Clary?




Jace and Clary try so hard to hide they way they feel about each other that I'm afraid it makes it more obvious for those who are looking for any weakness to use against them. That was the case when they entered the Fae Queen's court! I can only imagine how that kiss probably looked from Clary's point of view instead of Simons.
Sorry Simon I was cheering for you but it appears Clare has you meant for someone else!

« Hide Spoiler


I am very excited about this series and can't wait to finish it!
Happy Reading everyone
~Lia