The Return of The Witch Book by Paula Brackston
Saturday, February 13th 2016
Witchcraft is in the air can you see it? Can you sense it? Can you hear the magical whispers of your fellow witches speaking to you? No, then I'll tell you what they are saying.
Hmmmmm
They are saying you should pre-order  Paula Brockton latest witch themed book  The Return of the Witch, available in stores/eBooks March 8th 2016!
I have had the great pleasure of reading  an advance copy of The Return of the Witch through the approval of St. Martin's Press publication.  Believe me when I say this, I love this book. I really love this book. I seriously mean it I love this book. I can't wait for it to be released so I can read the finished version of this book and give you a heavy spoiler filled review! Yeah that's how serious I am about loving The Return of The Witch.
The Return of The Witch starts five years after the ending of The Witch's Daughter, were we discovered that Gideon, the villainous Greensleeve singing bad-daddy-warlock is back. He managed to escaped from the peaceful witchy-afterlife of Summerland. None of the witches know how Gideon has managed to escape their grasp, yet it's clear that he has a great power helping him. It's up to our humble Hedge Witch Elizabeth Bess Hawksmith to stop Gideon from . . .
Wait, what exactly is Gideon planning?
I asked this same question over and over during the novel and was not answered until 3/4 of the way in. I notice that Paula Brockton left us many clues of what Gideon might have planned but it was so late in the game for me to care. That my reaction to the plot twist discovery was, "Oh . . .that's all? Meh, that was simple enough." I really though giving how crazy Gideon was in the first novel that he would have planned to kill all witches in Great Britain because no one wanted to date him. Gideon seems like that type of scorned lover that would use the mental reasoning of:
"If I can't have [insert name or object here] no one will!"
Let's face it Gideon Masters is a powerful temper tantrum of a warlock who is use to having his own way, going to any dark measure to do so, even kidnapping Tegan.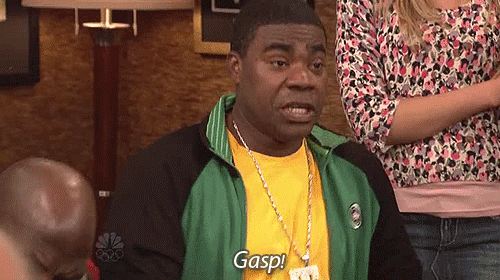 That's right, while Elizabeth and Gideon were in Summerland, Tegan has been busy. She has spent her time traveling to many powerful witches, shamans, and even pretests to learn the different arts of witchery. Tegan has become a powerful eclectic witch during the abscesses of her mentor Elizabeth. Despite Tegan's vast knowledge of witchcraft through out the five years of her studying under the teachings of multiple mentors, she was still unprepared to fast Gideon. They why Elizabeth and her friends are traveling through time itself to rescue Tegan and stop Gideon from doing . . .

What is Gideon doing again?
No matter because that's not earned this book 
from me.
What I love about this novel is the fact that Elizabeth is given a chances, a chances that she was not able to take when she was living her 400 year of hiding. Think about it. Elizabeth spent 400 years of hiding from Gideon never knowing love or experiences it's true embraces. Every time Elizabeth though she was safe to let her guard down to love again it was actually Gideon in disguise. That is an extremely lonely life to live if you consider that living. Even when Elizabeth casted herself as sacrifice to save Tegan from Gideon in the first love, she was protecting the last living person she loved.Elizabeth loves Tegan like the daughter she never had, yet gave her exactly what a mother's love would, everything. Elizabeth gave Tegan everything, confidences, knowledge/teaching of the craft, her Book of Shadows, as well as her home. Tegan is the only one Elizabeth loved dearly enough to weaken her defenses, and Gideon is attempting to steal her away from Elizabeth. Elizabeth spent 400 years of immortality living as a victim, and now Gideon as stole her loving Tegan.
In this sequel, The Return of The Witch, Elizabeth is fighting Gideon back, Tegan isn't standing idly by either, and with the help of new friends and small little white haired helpers they will take down Gideon once and for all. Elizabeth actually connects with herself, her craft of healing, as well as her past leading to a well dissevered happy ending. It's because of this I really loved this book. I love happy endings, and this book has the happiest of all endings.
P.s. That ending ughs so romantically adorable! Uhh!
Please keep an eye out for Paula Brackston's The Return of The Witch available March 8th.
Happy Reading,
Lia