Why I love, Summer Under My Quilt by Crystal Sellers
Hello and Welcome to another book review from
Lia's Bookish Obsession

I was approached by the lovely Pecan Summers to review Summer Under My Qulit by Crystal Sellers, when we held a though provoking conversation about ice cream. *wink* Now if you're dirty minded like me, you obvious think you know exactly what this book is about . . .
*wiggle eyebrows suggestively*
If you read this book what that thought in mind, you my friend are going to be wonderful disappointed. Summer Under My Quilt is so much more than your typical romances novel. You know exactly what I mean when I say typical, they usually have a wonderful lusty cover with characters such as the awkward lonely female whom is  unexceptionally finding herself  attracted to a tone musclier male love interest. A few pages within the novel you will find yourself utterly confused because the characters are performing well detailed sexual actives that require my calories that you or I are willing to burn during a  P90X DVD.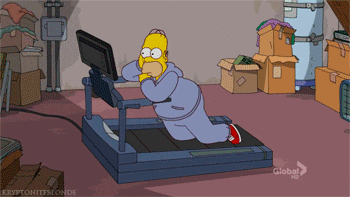 Summer Under My Quilt is much more than a contemporary romances novel, it's a coming to age through rediscovery romances novel, filled with heartbreaking betrayal, strength, faith, persistence, and wisdom to a new. I found myself reading this novel twice, each time I read the novel I really felt like a guest at the Creeway's home. This novel brought back of feeling of homesickness that I did not know I held in such high regards. The characters are enriching, mature, while going through realistic situations for their age bracket. I found the love development in Summer Under My Quilt to have a  respectful love quality to it that I did not realize I would enjoy. Let's face it most of the romances novels I read would make my mother wash my eyes with soap let alone my mouth, and she reads The Outlander Series! I don't usually read faith based romances novels, but by the time I realize that it was a Christian based novel I though this was a test.
There is a wonderful cast of characters within this novel that hold such a radiant light within their community, their families, as well as their within themselves. I honestly loved each and everyone one of them especially Pastor Stone. I really loved how mature the character Reid Stone, the only words I can truly think of to describe the character of Reid is romantic, gentlemanly, patient, and my favorite way to describe a male character utterly swoon worthy. Thank you Crystal Sellers for creating Pastor Reid Stone. Can we please take a moment of silences for Reid Stone whose an example of  that you can be swoon worthy at any age.
View Spoiler »

Can we please take a moment to really realize how wonderful Reid is? I love how he automatically knew in his heart that he wanted to be with Megan. He believed in his faith that after all those years of loneliness fallowing his divorce that here before his eyes is someone who he need to lend his strength to. My heart goes out to Reid because he was so utterly patient in his love for Megan. Let's not forget how respect he is towards loving Megan entire family, even including Bret in his decisions. Crstyal Sellers made soft kisses seem so very naughty. Jane Austen would be so proud of the romances between these characters, especially with those seductive winks.
*winks*

« Hide Spoiler
The only person in this novel I did not like was Bobby. Nope did like him and when you read the first 3 chapters of the novel you'll know exactly why. I felt like such a heathen because I expected the entire estate to burn. I would have watched everything burn without a second though but thank goodness thats not what happened or else this novel would have been a murder mystery instead of a wonderful modern romances novel that warmed my heart and touched my spirit.
Don't miss out on this amazing novel. Make sure to read this graceful coming to age novel for those who have lived their lives yet find themselves  given a second chances for happiness.
Thanks again to Pecan Summers and to Crystals Sellers!
I enjoyed this novel so much that I read it twice before writing this review.
Summer Under My Quilt by Crystal Sellers is a delight heartfelt read.
Make sure to be apart of Megan Creeway inspiration journey
Happy Reading
~Lia
Remember Calories don't count on Mondays…