Dead Sexy by Kelly Apple Book Review
Saturday, January 23rd 2016
Zombies need love too! And I got love to give! *wink*
This is  review of an adult paranormal short story. This means, this review shall contain sexy paranormal characters being naughty in their paranormal activities. Did you see what I did there? I made a pun! You know because of the Paranormal Activity movies series? *cough* Well consider yourself warned.
When you read this short story you might discover this alarming message!
"For all those who turned up their noses at the idea of a sexy zombie. Zane's got it going on"
-Kelly Apple
This was the first sentence I saw when I began reading Dead Sexy, The second short story in the series of Pinnacle Point. What I want to know how can anyone doubt the capacities of a sexy Zombie? We might need a leap of faith when it comes to believing in romantic ghost, or un-shiny vampires but Zombies. No we have proof of sexy Zombies!
*Gasp* Exhibit Z:
That's right let the swooning begin!
"Warning: This book contains a zombie. Not a gross one. A gorgeous one. And just because he doesn't have a properly beating hear doesn't mean he can't perform admirably. Maisie doesn't have any complaints."
-Kelly Apple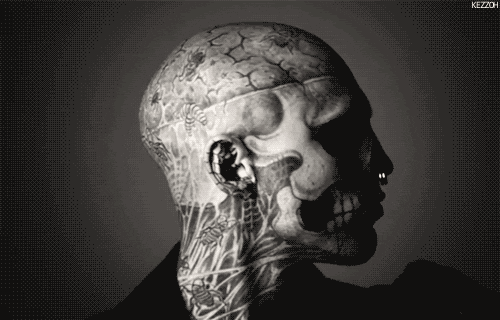 Oh that's my type of Zombie! Thank you Kelly Apple for giving me what I've always wanted! A swoon-worthy Zombie! Rest in peace, my little horror film heart!
This ebook fallows the story of Zane Harker, does that name sound familiar? That's right this is the cousin of Chance, the ghostly character from Pinnacle Point 1: Ghost of a Chances. What is happening over there in the Harker family, that's causing their male family members to have such paranormal actives? What's ever making these Harker men supranational isn't stopping them from having national needs.
I love the fact this book focuses so much more on character depth than the first book did. Zane is adorable. The storyline in Dead Sexy, gives more of a back story to what happen to Zane and how he became  a zombie. Did I mention that Zane is a tad bit shy about his puckered scars that healed during the zomieism process. Ah Zane, you're tall undead hunk! He has a sculpture muscular body, and functioning parts, all expect his heart! Zane my heart can beat for the two of us!
My paranormal swooning is at 2.0 right now! I just love how his characteristics are formed through the telling of his story of how he became a zombie. I glad I took the opportunity to read the first installment of Pinnacle Point, or I wouldn't understand who Chance is exactly. There is just something so sweet about supranational family members sticking together!
I said in my earlier review about Pinnacle Point 1, that because it was so short with no character depth it felt more like a short story that a book. The second book of the Pinnacle Point, feels true to nature of a book with it being 39 pages of awesome Zane action. It has more of a character depth because we are able to get to know Zane insecurities, doubts, fears, and of course fantasies before we get down to the kinky parts of the book. I still wish this book was longer, I feel this time it's because I love it so much. I'm thankful that Season Publishing, gave me the chances to read this book for a honest review.  Thank goodness there is a third book coming out on February 10th 2016 titled, Future Project! I can't want to see what's in store for Kelly Apple, supernatural hotties!
"Being dead certainly had some perks."
-Kelly Apple
I give this book a solid 4 out of 5 brains!  I mean Stars!
Whoops!
-Kelly Apple
What are you waiting for go read it today!
Happy Reading
~Lia